Last night's Greenlight Network concert,
Nature of Sound
, held at Trinidad Theatre Workshop in Belmont, was a sell-out success. Members of the audience were wowed by thought-provoking, environmentally inspired performances by some of the musicians featured on the long awaited compilation CD ... Greenlight Network Vol. 1: The Nature of Sound
Below are a few photos from the event.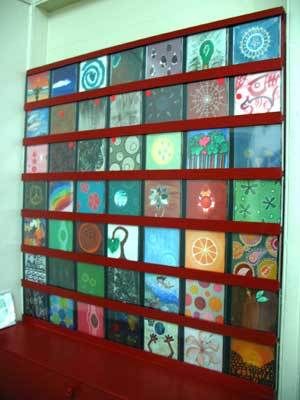 The special first edition of the CD, on display in the concert venue's lobby. Each CD had a unique cover created by a local artiste. Most of these CDs were sold on the night, but some are still available for those who wish to own a collector's item. Contact Glen at 645-0157 to make your purchase, or e-mail Greenlight at the address provided in the sidebar.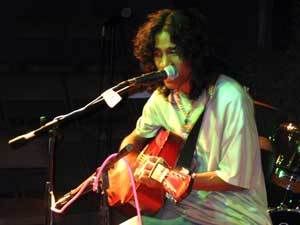 Opening act, Mark Ng Wai, honours The Supreme Creator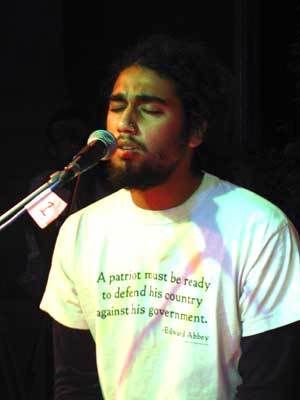 Brian Khan of
Anti Everything
moved the crowd with an acoustic rendition of "The Way We Live our Lives"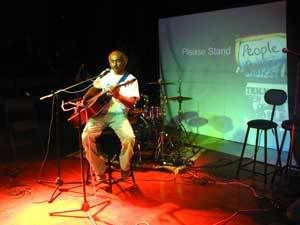 Glenford Bhagat courageously made his solo debut with two 60's style renditions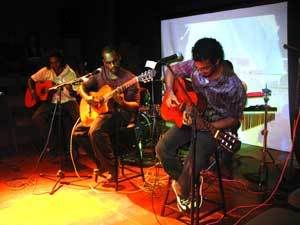 Don't Panic
didn't panic. They simply gave a performance which won rave reviews from those in attendance.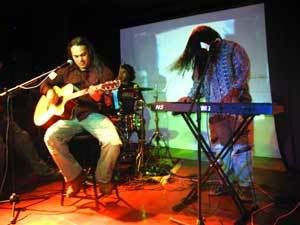 Tie Dye Kitty
was hot ... in more ways than one. Global warming?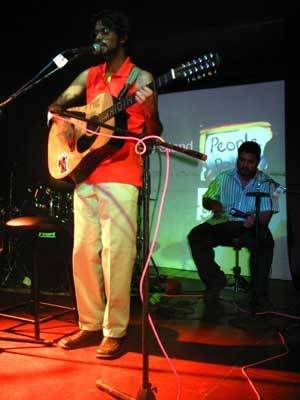 Sir Rahil Babooram was a powerful voice for animal rights.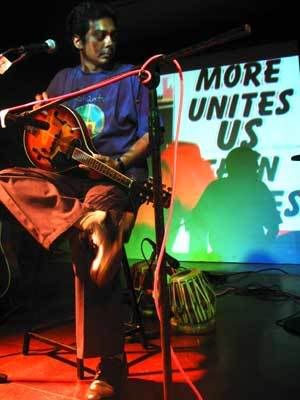 Anil (lead singer of
5 O'Clock Shadow
) gives us "Mother Nature's Warning"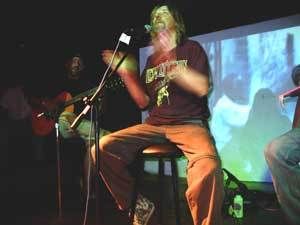 Special guest, Mike Ross, had the crowd clapping and singing along to "The Cleansing".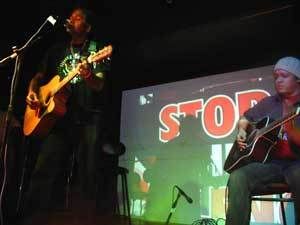 Jointpop asked the important question: "Who Shot Paradise?"
(Photos: Elspeth Duncan)
The Nature of Sound concert was merely an appetizer. Stay tuned for the larger concert to come ... Woodstock style, featuring all of the performers on the CD ... and more.
Thank you to all who invested their time and energy to make our first environmental concert a resounding success. May we all continue to play our role in bringing healing and consciousness to our inner and outer environments.
All proceeds from ticket and CD sales benefit future Greenlight Network creative environmental projects.