Dear Greenlights (and anyone else reading this who is interested),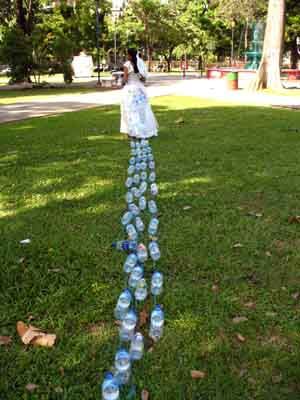 Image of the bride representing the Environment - I DO (part 1), Port-of-Spain, Trinidad - 5 August, 2006

There will be an important meeting this Thursday 31 August at 6:00 p.m. at Glen's house, 21 Lyndon Street, Curepe.
The purpose of this meeting is for us to work on the bride's bouquet and tiara and finalise details (map, transport and any other elements) for the
I DO (part 2)
procession on Saturday 2 September in Arima (further details and map of route to come by end of week).
Please
respond to this
if you will be able to make it to that meeting. Please also give us an indication of how many people plan to come to the procession in Arima so we can try to organise transport or car pooling if necessary.