Dear Greenlights ... "The Plastic Bottle Collection and Recycling Project" is quite longwinded, so when Glen and I met this morning, we gave it a simpler name:
R.E.B.I.R.T.H.
R

ecycling


E

nvironment


B

eauty


I

nnovation
Responsibility


T

ruth


H

ealing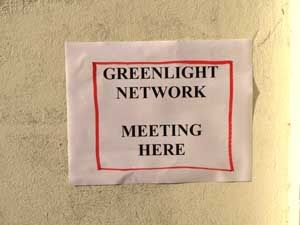 Please jot the following vital information in your diaries.
Date of clean up:
Saturday 6th May 2006
Meeting Point:
Grand Bazaar, outside of X-tra Foods Supermarket
(to go down to location in convoy or in car pools - Imbert would love that)

Assembly time at Grand Bazaar: 7:00 a.m. We can leave some cars there and car pool to go down. Those who don't have cars can meet at Glen's house (21 Lyndon Street, Curepe) between 6 – 6:30 a.m. sharp. Any later than that and we will be gone.
Location of clean up:
M
angrove area near Felicity cremation site, Chaguanas, Trinidad

Everyone please be on time. The earlier we start, the better (and cooler).

What you need to bring:
Insect repellent
A cap, hat, sunscreen
Bottle of water for drinking
Something simple for lunch
What to wear
Long pants and sneakers
What will be provided
Long gloves
Garbage bags
Soap

Clean up start time: 8:00 a.m.
Break: when you are tired, rest. When rested, return
Finish time:
(i) optional (stop when you can do no more)
(ii) 2 p.m.

Each of our projects will be documented in video and photographs. I have been allocated as the documentor for this initial stage of the mangrove project (photo & video). Documentation will be used for marketing, funding and educational purposes.
We have a creative team with us. Subsequent documentation can be undertaken by Fay or by Liam, Rianna and Anika (Youth Arm).
*
Click here
to see the names of
R.E.B.I.R.T.H.
project volunteers. Final names will be confirmed at our meeting on Tuesday 25th April, 2006.